Germany 100 t/d gold mine project
We do EPC for the project, from dressing experiment research, engineering design, equipment manufacture, to installation and debugging etc. At last, we chose flotation method,and the plant put into production now.
Location:Germany
Capacity:100 t/d
Schedule:Already production
Project Process
We use two open circuit and one closed circuit for crushing system,and the finess ore to the fine ore bin,go through the ball mill via swaying feeder,the discharge of the ball mill go to the classifier.the overflow of the classifier to one agitation tanks,and then to flotation systems.the flotation concentration and flotation tailing to filter press separately,and the overflow water will back to the system for recycling use.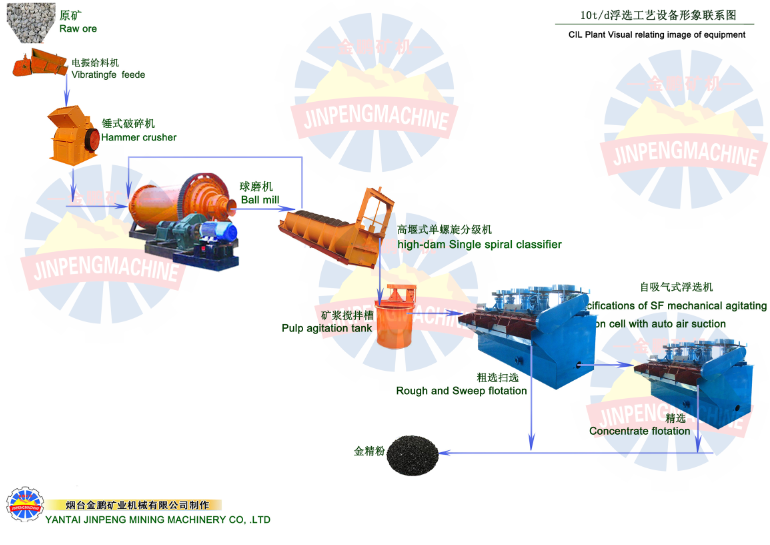 Manufacturing
We have a very strict management for each project, and one people will be responsible for each project from the beginning to the end,which can make sure the whole process smoothly.
Design institute will start from engineering design, precise positioning technology and its products, not only guarantee the technology, but also reduce customer cost and choose the best process.
At the same time, we have a very strict quality management for equipment production,and have passed the ISO 9001:2008 international quality certification. Several large automatic CNC cutting machine, CNC automatic welding machine, 5 meters CNC vertical lathe, CNC lathe, CNC boring machine, and has the longest 15 meters large lathe in Shandong, all of this can guarantee the accuracy of the equipment and the appearance of fine quality.
You can share this to your friends
Please leave a message and we'll get back to you.